Dearest readers,
Big news! I have been nominated as "Denver's Most Valuable Blogger"! It's incredibly exciting! I really want to win. Please vote for me! It's a daily vote and I will love you forever if you vote every day (or, frankly, at all). And feel free, nay, feel encouraged, to forward this link to everyone you know!
http://denver.blogger.cbslocal.com/most-valuable-blogger/blog/1383-the-joy-of-the-joy-of-cooking/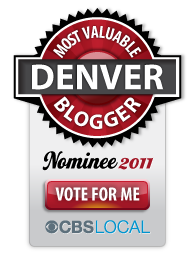 I will reward you all by posting at least one new post every other day. I like to think that is a reward.
And follow/contact me on:
Facebook: www.facebook.com/tjotjoc
Twitter: @tjotjoc
Email: tjotjoc@gmail.com